Many consumers eat our meat and processed meat products every day. Our goal is to provide them with food that is as safe as possible.
Food safety
As a manufacturer of meat and meat products, we are responsible for producing food that is as safe as possible. Close cooperation with our suppliers and customers is necessary for this. We also make every effort to clarify to the consumer the ingredients and the rules for the preparation of our products.
Important key figures
When it comes to food quality, we place our own high demands on our work. We are also required to have our processes and our procedures measured against international standards almost one thousand times each year through external audits.
Our actions
Meat is a special food
On the one side, it is highly nutritious and contains many essential vitamins, trace elements and amino acids. On the other side, many monitoring steps must be integrated in meat production to make the meat safe, from the cultivation of the feed to the final product.
At Tönnies, we constantly strive to deliver our products with the maximum freshness, safety and shelf life. Our responsibility for food safety comprises two key tasks:
Compliance with food legislation requirements
Implementation of risk-focused systems for product safety
In focus – constant monitoring by authorities
Many steps must be integrated so that we manufacture and deliver safe food.
Quality management in line with established systems and standards
From the selection of animals, to several checkpoints during production.
Each pig and cow that we slaughter is examined by official veterinarians. The carcass only finds its way into the food chain when it has been identified as fit for human consumption in accordance with the official ante and post mortem checks.
In addition, the Tönnies Group implements comprehensive quality management consistently at all production levels.
For this, we have a general monitoring concept and various quality assurance systems which are certified in accordance with the highest national and international standards of QA, IFS and/or BRC.
Each production site within the Tönnies Group is subject to official approval. The work is monitored by the respective veterinary authorities in a close-knit monitoring system.
Quality management across the board
To ensure that the taste, consistency and freshness of our products remain at the same level day after day, a number of specialists have developed technical refinements and processes relating to food safety. These include:
Modern technological infrastructure and process design
With increased automation, we avoid potential error sources in our plants. This is why we constantly work on technical solutions to prevent human errors.
By grouping together and specialising production processes in individual plants or subplants, we create competence centres and increase process safety.
Well-trained and qualified employees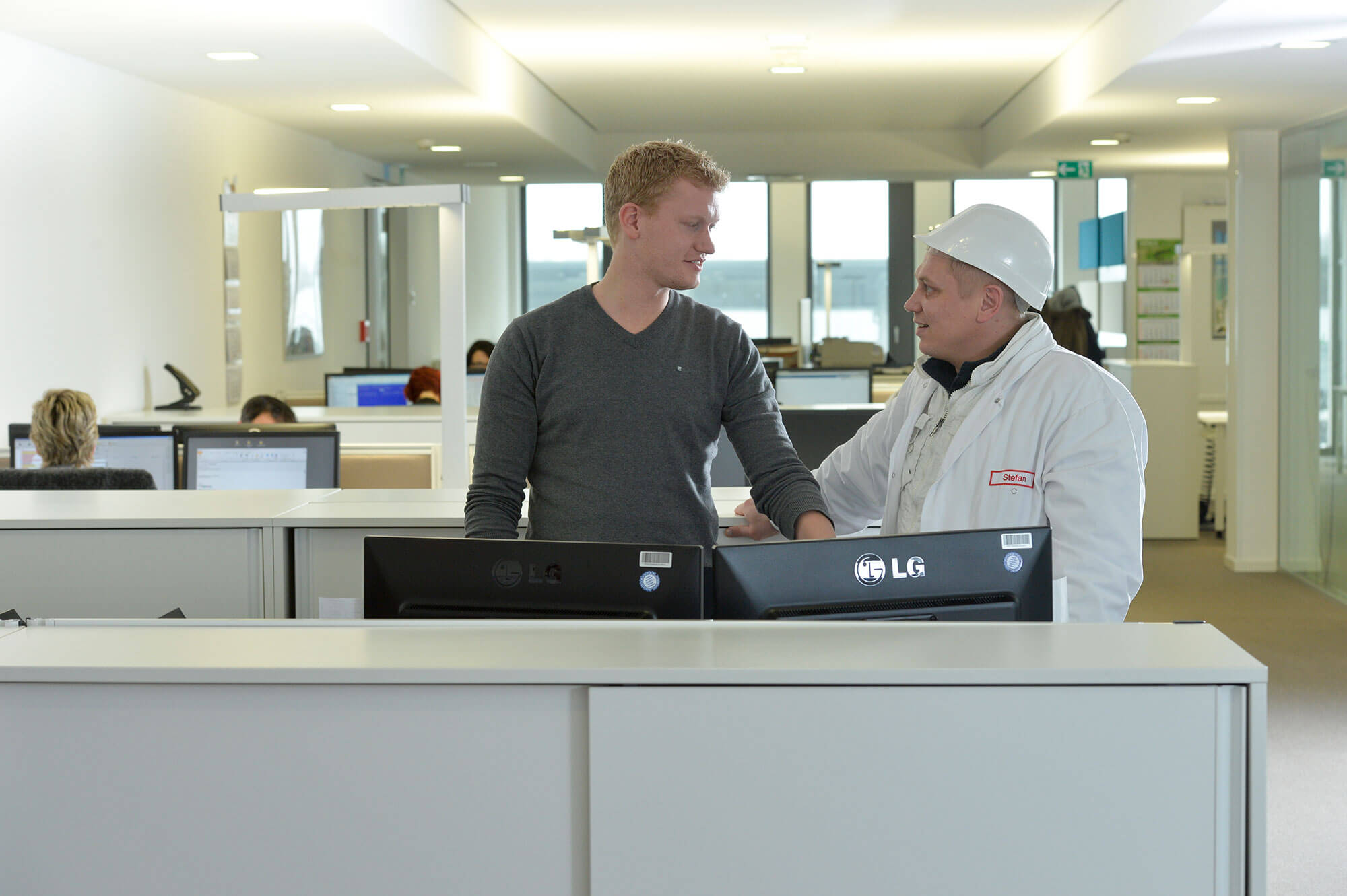 Anyone who works with food has a particular responsibility. For this, we need expert employees. With the Tönnies Academy platform for online training, varied personal education and training measures, we make sure that everyone knows what has to be done.
Consistent systems for tracking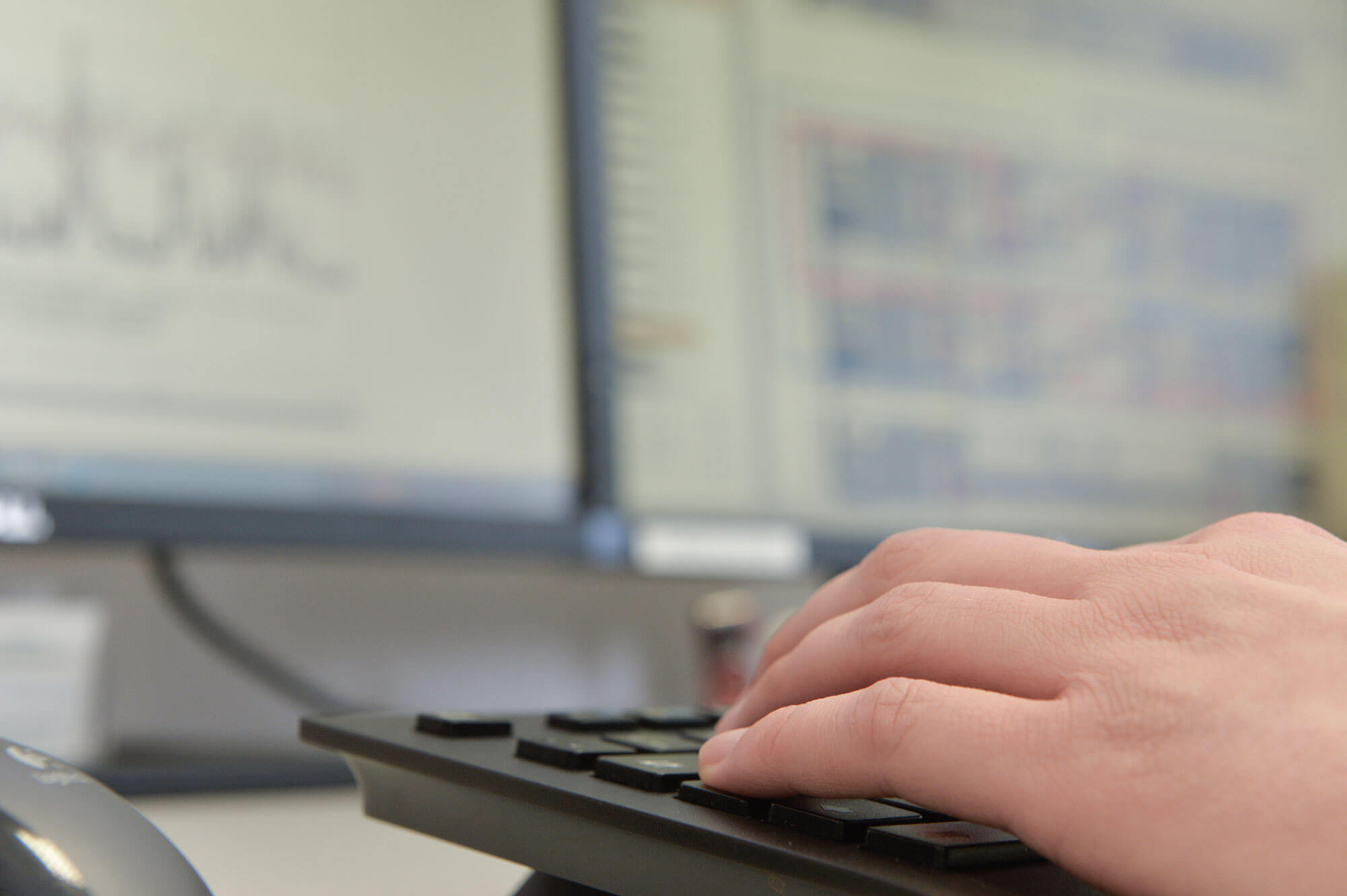 The specific batch is noted on every article label. The number shows us in our databases which raw materials have been used and where they are from. The production time is also saved. If it is determined that a product possibly contains a risk, the system enables us to promptly block the affected batches.
A multi-stage checking system
Consisting of
a consistent HACCP system (Hazard Analysis and Critical Control Points). This specifically analyses food safety risks. Targeted prevention and monitoring systems are then established for the relevant risks and are constantly monitored.
the comprehensive microbiological, physical and chemical monitoring of our products in internal and external laboratories.
varied internal checks and audits of the processes and products
Examples:
– Hygiene checks before production start and during operations
– Continuous temperature-controlled product checks in our test centres:
– Testing of fat and protein content
– X-ray detection of foreign bodies
– Leakage check of SS packages
– Precise residual oxygen measurements
– Product award checks
– Batch identification of each package
external audits by recognised industry standards of the Global Food Safety Initiative such as the IFS (International Featured Standard Food) or the BRC (standard of the British Retail Consortium) and the Quality and Safety System (QS).
Our next goals
We constantly strive to improve the safety of our products. For example, we work with innovation projects to further improve the freshness and shelf life of our products.
Nevertheless, it is still possible that foreign bodies may enter our products within the various stages of production. Modern detection systems can find many foreign bodies at any given point, however, not all. For this reason, we are working with partners and suppliers on solutions to further reduce the occurrence of foreign bodies in our products. At the same time, it is important for us to further standardise the risk assessment of foreign bodies for food safety.
Raw meat products in particular demonstrate certain microbial risks. These risks are minimised through the application of hurdle technology. In addition, we are working with systems for active approval. This means that particular articles are only approved for sale after a successful laboratory examination. We also work with our partners and scientific institutions on further opportunities for reducing microbial risks in the end product.
To this end, in 2018 we achieved accreditation with our in-house Labor Health Analytics Lab GmbH in Rheda-Wiedenbrück. We carry out systematic inspections for salmonella and, since 2018, also for toxoplasma antibodies. For 2019 we intend to further expand the range of inspections.
The expert
Questions on food safety to Dr Gereon Schulze Althoff, Director of Quality Management and Veterinary Services at Tönnies
Ask us!
Food safety affects us all as we all want to eat safe products. Please ask if you have a particular interest or do not understand something. Our contact partner Dr Gereon Schulze Althoff, Director of Quality Management and Veterinary Services, answers your relevant question here. In the case of similar questions, we group the answers together.