We all want the animals whose meat we eat to be treated reasonably.
For us at Tönnies, this means: 100% focus on animal protection for the animals entrusted to us for slaughter.
Animal protection & slaughter
As a market leader, we are responsible for implementing the care of the animals in the best manner possible. During unloading, in the waiting stalls, and in the stunning and slaughter areas, the focus is on the welfare of the animals.
Our actions
What animal protection measures are in place at our sites?
Animal Welfare Officers check all of our sites.
All employees who deal with living animals have an official certificate of competence.
Video systems monitor the central slaughter processes and are continually expanded.
All pig abattoir sites work with modern CO2 group stunning systems for stress-free delivery and deep anaesthesia.
All cattle abattoirs have modern stunning systems to prevent stunning failures.
We are continuously investing in new, modern animal protection measures.
We have a separate unit for animal protection and animal health.
The path to pig slaughter in our abattoir in Rheda-Wiedenbrück
Animal welfare actions before the slaughter of pigs
For example, we have implemented the following measures and instruments for the pigs that arrive at Rheda-Wiedenbrück:
Fresh water drinking troughs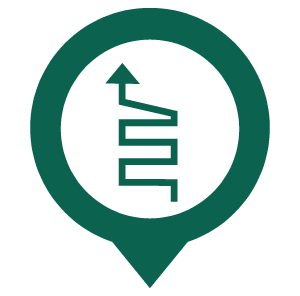 Acoustic signals for animal driving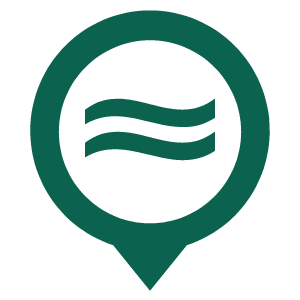 We handle the animals in a gentle way that is as stress-free as possible at all stations, from unloading to bleeding.
The path to cattle slaughter in our abattoir in Kempten
Animal welfare actions before the slaughter of cattle
As an example, we have implemented the following measures and tools for the cattle that arrive at our Kempten facility:
Trained employees to drive the animals down the ramps after transportation
Two- to three-hour waiting stall period
Movement to the stunning facility along a rising and circular race system
In isolated cases, recorded use of electronic prods
Bolt shot stunning with permanent video monitoring
Eyelid reflex check of all animals
We handle the animals in a gentle way that is as stress-free as possible at all stations, from unloading to bleeding.
Continuous improvement
In spite of all preventative measures and checks, errors can occur at Tönnies sites. Our goal is to identify these as quickly as possible and learn extensively from them so that these errors can be prevented across the board as much as possible. In 2017 we and the authorities were not always satisfied with the waiting times in the transporter before unloading. With roads and motorways becoming increasingly busy, our suppliers were also concerned that it was not always possible to meet the exact planned delivery dates. In this realm we made improvements with new planning and logistics concepts. We are still working on further solutions with our partners.
Through logistics control of cattle transports, we have already significantly reduced the waiting times before unloading the animals – and we are still working on this.
We are expanding video monitoring of abattoirs. This must be in accordance with data protection regulations and will thus be planned well.
In addition to the established training of employees who work with animal protection on site, modern e-learning training will also be implemented.
Through Tönnies Research, we have initiated research into alternatives to stunning for pigs – as soon as findings are available, we will identify how we can improve.
Research into animal welfare
What does the research department do at Tönnies?
Act responsibly: transportation, waiting areas, delivery for slaughter, deep stunning, bleeding and checks. We do not rest with the currently available technology but look for alternative stunning methods in order to perform the stunning process in a gentler way. Whether it take the form of gas, foam or other alternatives, at Tönnies Research scientists are working on the concept of stunning.
The four groups of the Advisory Board
It is the task of Tönnies Research to lay the foundation for further scientific findings through the development of basic research in the fields of nutrition, animal husbandry and transportation. An Advisory Board with twelve members, including scientists, animal rights activists and representatives of associations and institutions, discusses research projects and makes decisions.
More information: www.toennies-forschung.de
Opinion & Dialogue
Animal protection questions to Jörg Altemeier, Director of the Animal Protection Unit at Tönnies
Ask us!
Your opinion and questions are important to us. Please ask if you have a particular interest or do not understand something. Here you have the opportunity to form an opinion at first hand.
Our contact partner Jörg Altemeier, Director of the Animal Protection Unit, answers your relevant questions here. In the case of similar questions, we group the answers together.